So when London-based architect Nader Gebran was asked to design a new hotel in an architecturally protected building in the heart of the island's Old Town, he knew it wasn't going to be a straightforward project. The brief was to design a decadent, contemporary getaway while retaining the glory and splendour of the local design. Added to this, the site in question was a UNESCO-listed building which in itself, presented a unique set of challenges. But that was in 2016 , and over the next 4 years, the painstaking labour of love saw the historic building transform into a stylish and sophisticated 19- bedroom hotel providing guests with indulgent and sophisticated luxury in the heart of the Mykonos Old Town.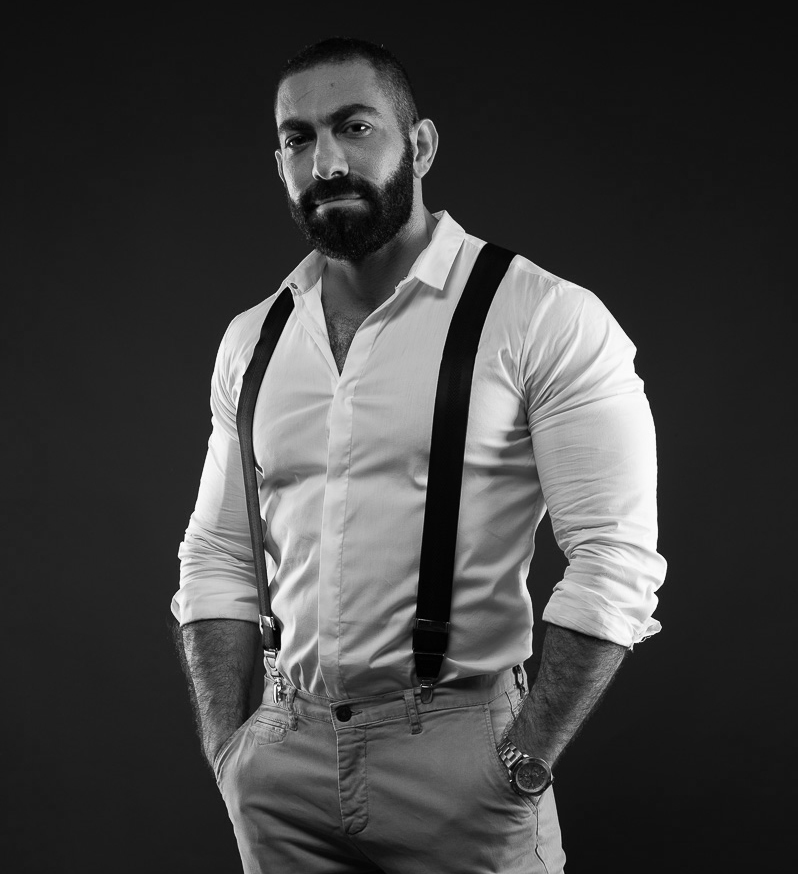 Nader, talk us through the design and restoration. There were some pretty restrictive guidelines in place.
Yes, it was quite an undertaking. The hotel is set in an 18th Century neo-classical building in Mykonos Old Town and was previously home to the original mayor of Mykonos, so it is steeped in local history. Being such a historic site, it is also protected by the Greek Chamber of Archaeology, which meant we had to work within numerous guidelines and restrictions. Although I had a clear vision for the hotel, the nature of the building and the restrictions we faced meant we had to at times be creative to achieve what we were looking to. Although I was looking to create a sophisticated and stylish retreat, it was very important that we were sympathetic to the local environment, honouring the authentic Greek surroundings that are much a part of the island and the old town.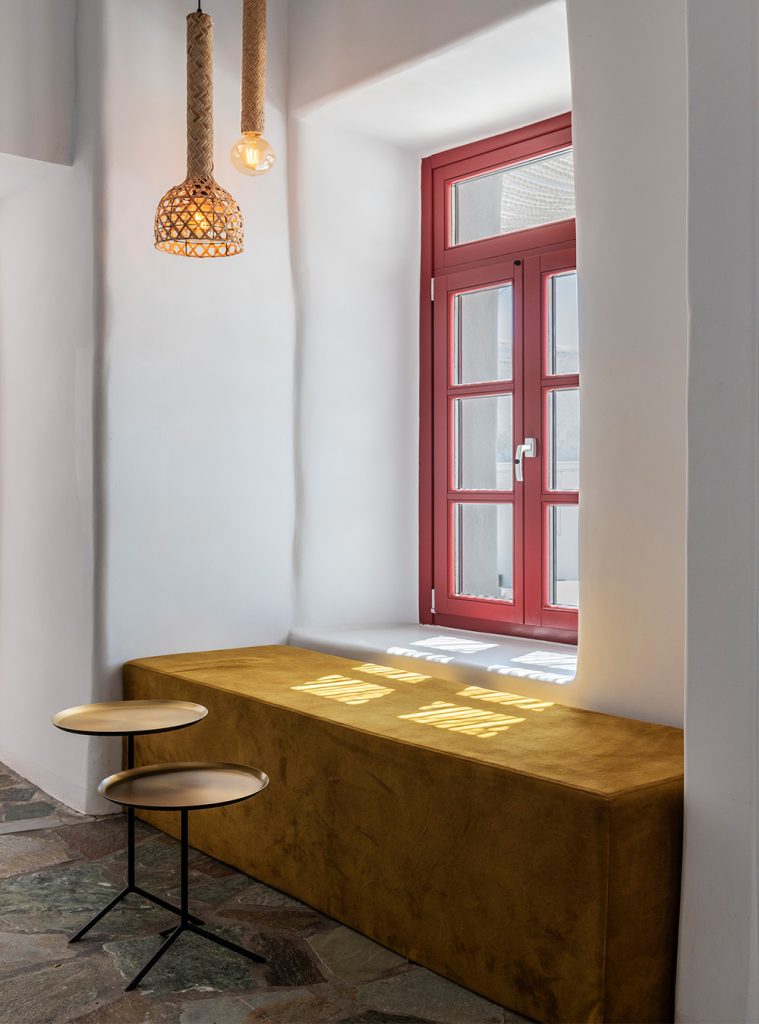 What sort of challenges did you face?
There were many authorities and official bodies involved in getting planning permission and sign-off on designs in view of the fact the building was so protected. We also had the impact of the Coronavirus to contend with meaning the development was subject to enforced halts, as lockdown restrictions hit both Mykonos and the hotel build's supply chain. This also impacted contracts we had in place which we had to also contend with. However, with perseverance and a lot of planning adjustments, the hotel opened in July 2020. Throughout the whole process, it was key to keep everyone updated as financial resources were strained and cash flow impacted due to delays in delivery dates combined with the much-documented impact of Covid-19 on the hospitality sector.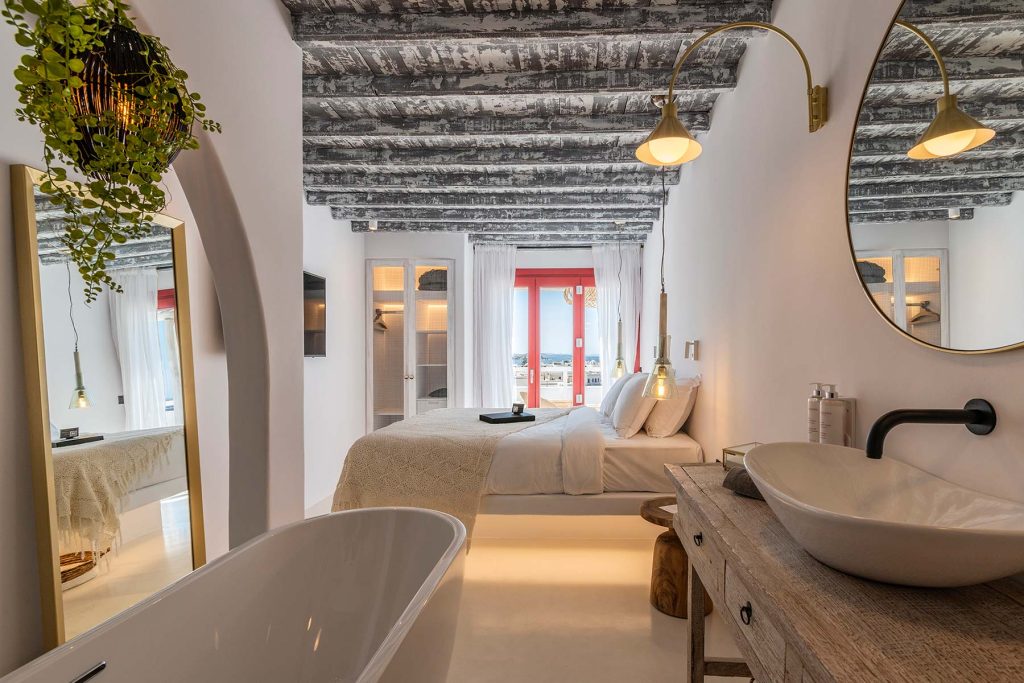 What appealed to you about the project?
Well although a practicing architect for nearly 14 years, this was my first solo project and given the challenges we have discussed, it was quite an undertaking. I've always been fascinated by the range of design in hotels, particularly the boutique sector. I love Mykonos both for its beauty and its history, so to be commissioned to design a boutique hotel on the island was an amazing opportunity. Honouring the conflicting requirements of this project was challenging but a great experience. Throughout all aspects of the design, I needed to remain true to the spirit and history of the building, adhere to guidelines and restrictions, yet create a stunning luxury product that optimised both the space available and commercial opportunity. It was an incredible opportunity and not one many independent architects have the chance to undertake. Furthermore, the success of the project and overwhelmingly positive reviews across the international press have been so rewarding.
Where did you draw on your design and inspiration?
In terms of restoration, my vision was to keep the character of the building to honour its history and surroundings, while rebuilding a whole new structure behind the facade. We worked hard though to retain some of the building's character internally with two historic arches preserved on the ground floor as well as the ancient marble flooring. Traditional Mykonian ceilings are found throughout the hotel, created using an art-inspired Italian technique. We chose to paint external windows and doors a vibrant red colour, and combined this with a gold theme in some of the furniture and lighting fixtures, which also stands out and adds elegance and uniqueness to the project.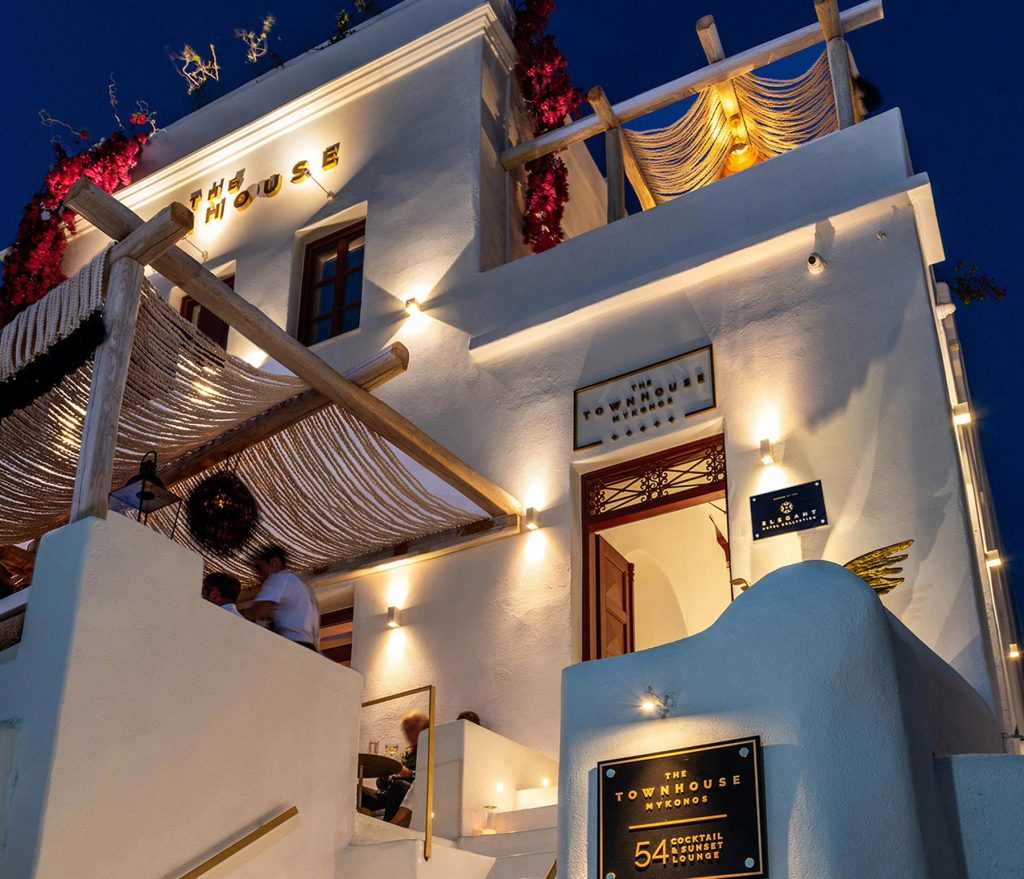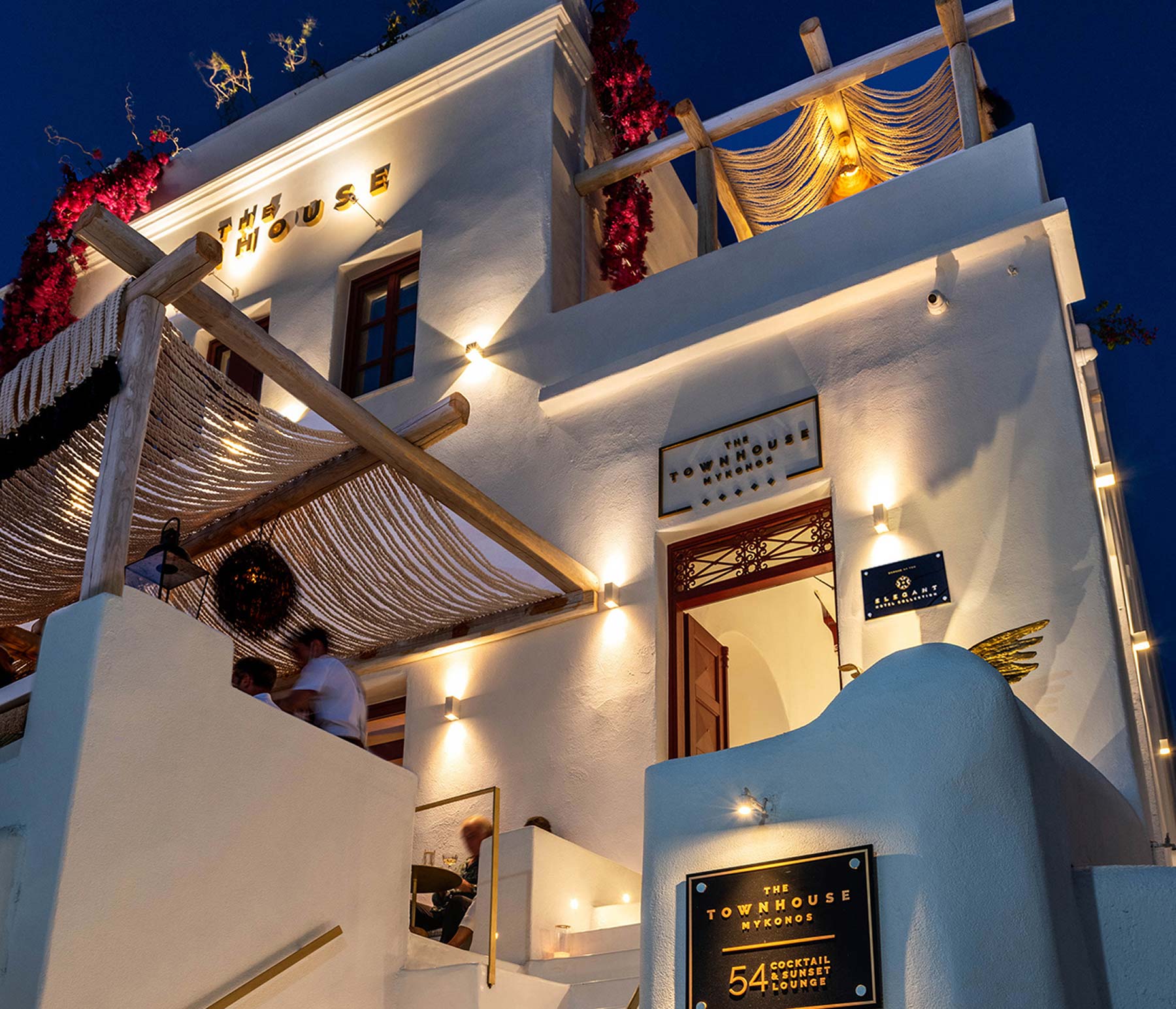 We have carried this vision through to the rooms as well. The duplex deluxe rooms have a mezzanine floor where the bed sits. This replicates the tiny houses found in Mykonos, characteristic of the local Cycladic architecture. The corridors that lead to the rooms, especially on the ground floor are narrow and quite random in terms of their layout, which symbolise the labyrinth of narrow streets of the old town.
Outside, with such a prominent position in the town square, we wanted to optimise the location's natural light. So we painted the building by hand to remove shadows and make the most of the lighting, especially at midday when it is lit up by afternoon sun. At night, we use soft, atmospheric lighting to both gently illuminate the building but also remain sympathetic to its surroundings. It has a very calming presence in the town square. And in keeping with what is typical of the island, we of course looked to whitewashed walls covered in vibrant cerise bougainvillea to give that picture-perfect image of Mykonos visitors love.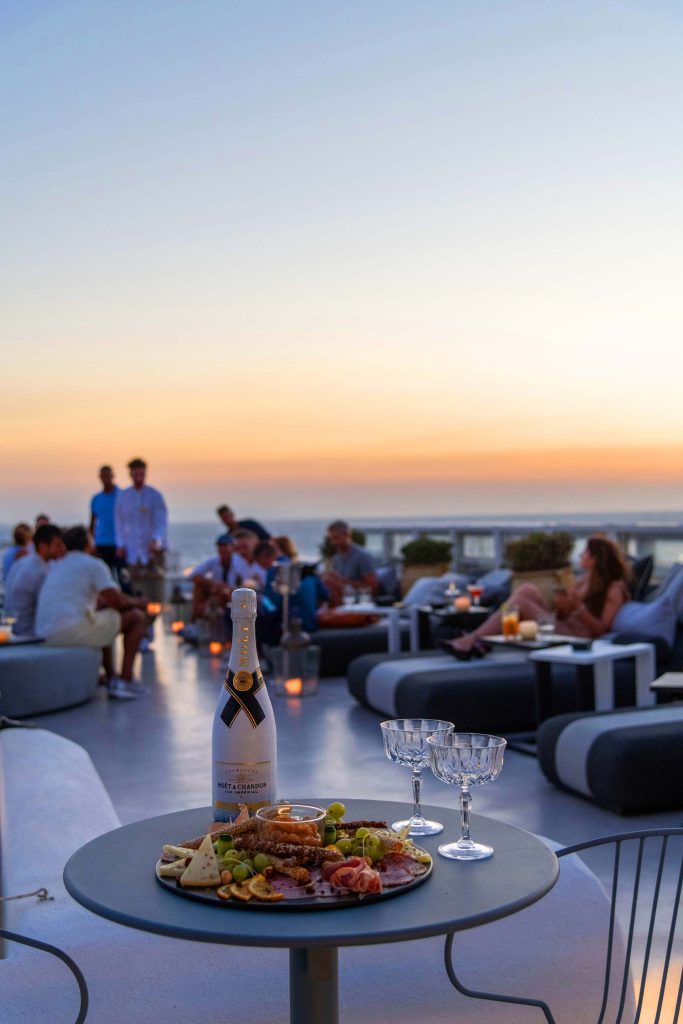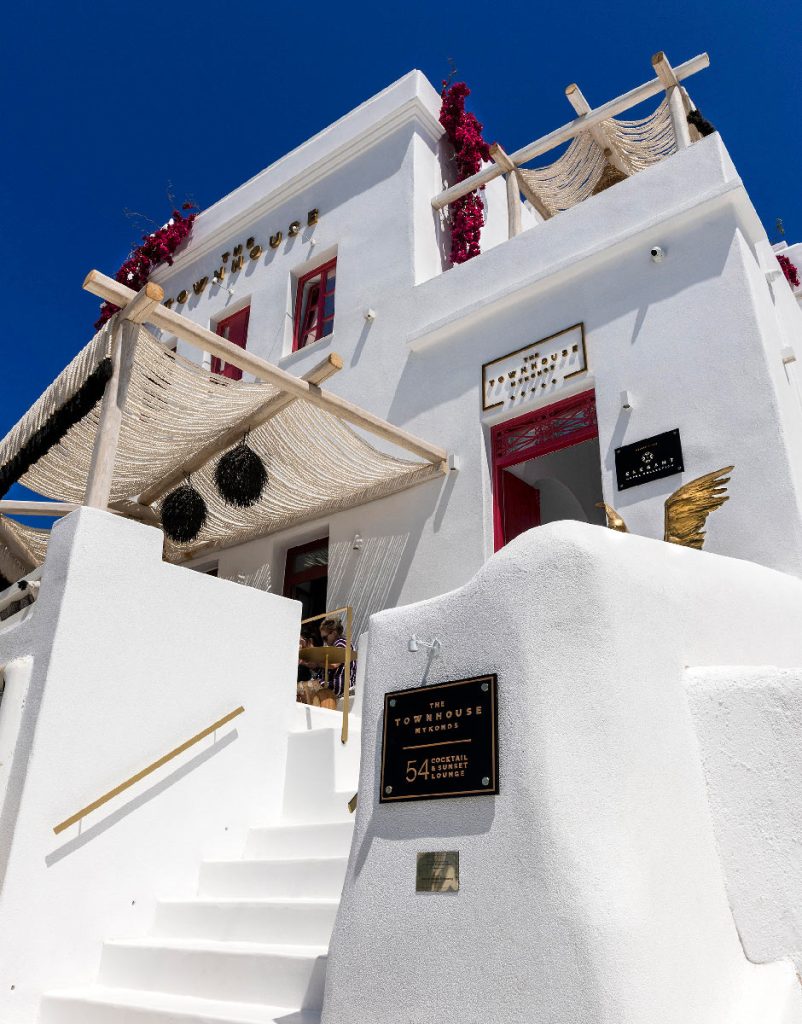 How do you want people to feel in this space?
I have tried to create an immersive feeling of luxury and decadence but given the hotel's location, we spent a huge amount of time ensuring we combine this with an authentic and welcoming experience. We want guests to leave feeling they have experienced something unique and with lifelong memories and from guest reviews, I am delighted to say it would seem we have achieved that.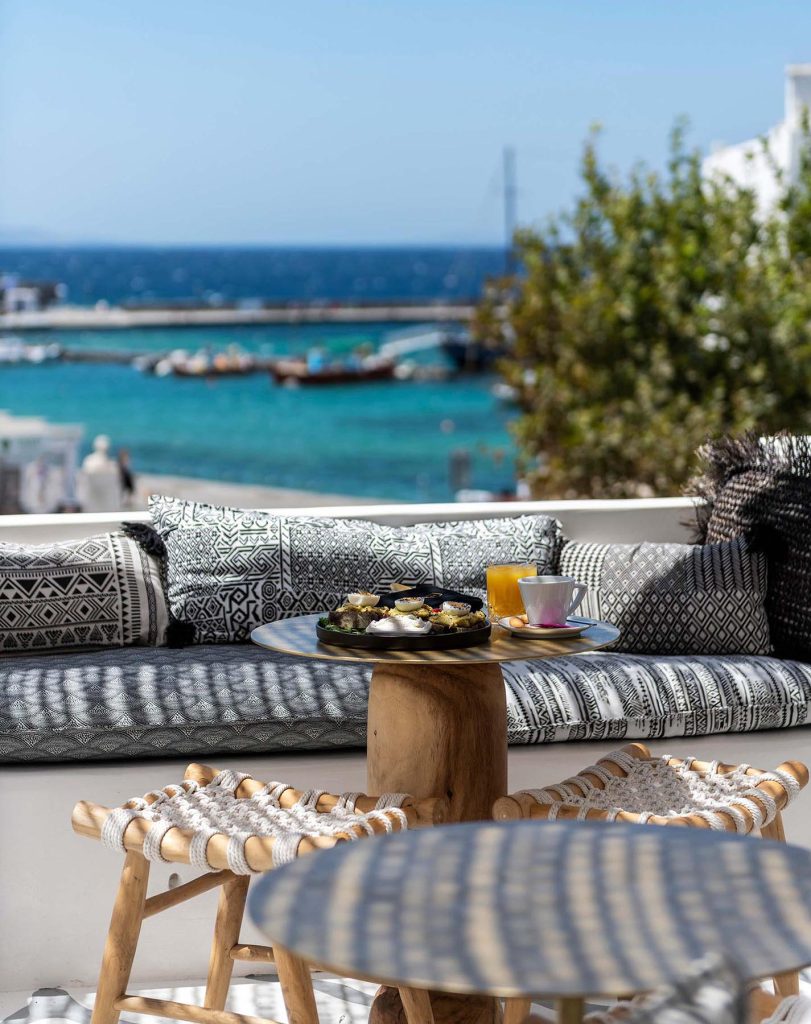 How have guest's preferences changed hotel design in recent years?
Guests are looking more and more for escapism and individuality in their stay and are shunning a cookie-cutter experience. They are looking for authenticity, sustainability and uniqueness and expect to find this throughout the guest journey, from the hotel's design and architecture to the products and suppliers used by the hotel. These philosophies need to be reflected in every aspect of their stay. Consumers want to collect experiences as much as material items. That's what we have in common with all the hotels within the Elegant Hotel Collection- providing more than a stay for our guests, but an experience that they can treasure.
Can you remember the first hotel you stayed in that wowed you?
I have been privileged to stay in many hotels around the world and have always paid close attention to their design and architectural approach, which varies of course depending on whether they are a business or resort property. I think the first hotel I stayed in that had an impact was Capella Ubud in Bali, the hotel had been voted number one in the world and is stunning with incredible architecture and service as well as embracing sustainability in its design. The resort comprises of luxury treetop tents with private saltwater pools and set against the lush jungle backdrop is simply breathtaking.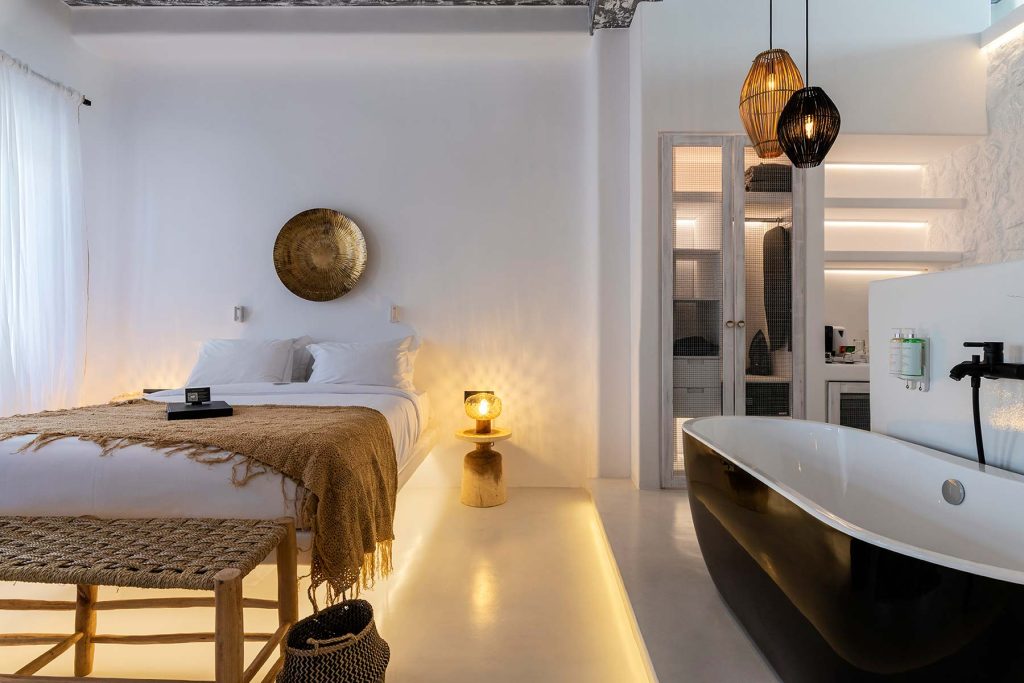 What piece of architecture or design worldwide do you most admire?
I grew up in Beirut and am a big fan of two leading Lebanese architects, Bernard Khoury and Philipe Karam, both of who have influenced my own designs, with their minimal, high-tech style, yet sympathetic to the history. 'The Basilica of our Lady of Lebanon' designed by Khoury, and 'The Egg' designed by Karam, were built in 1965, during what is known as the golden era of the history of Beirut, and are two of my favorite buildings in Lebanon. Internationally, I am a big fan of brutalist architecture such as the National Theatre in London, as well as sustainable wooden architecture.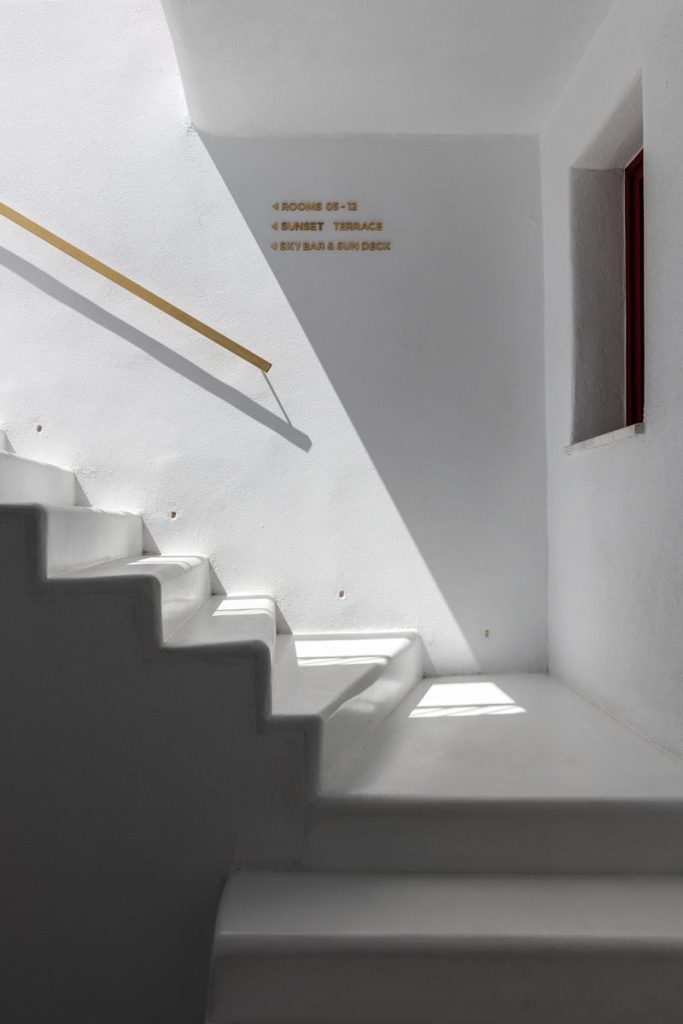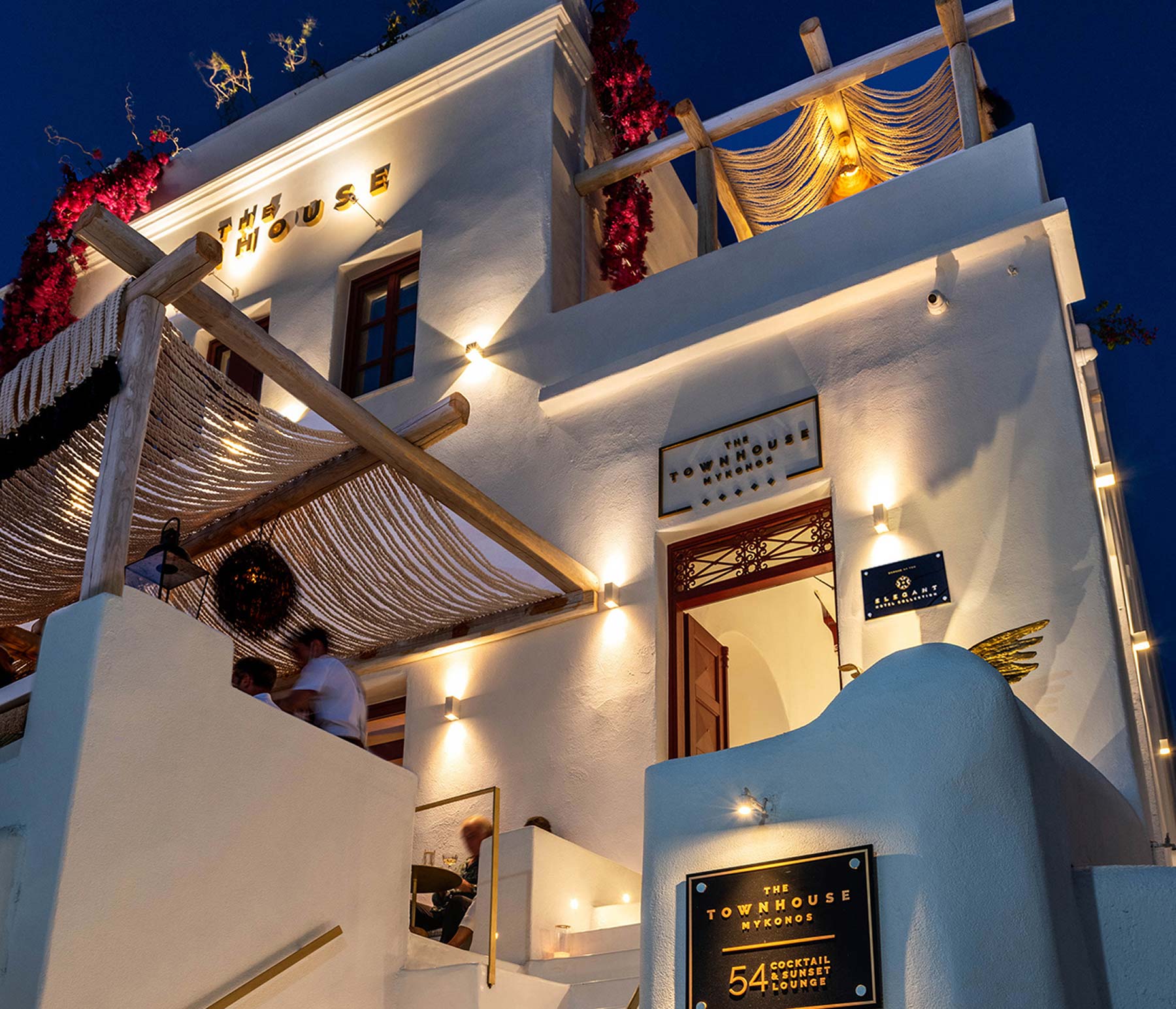 View the 5 star boutique hotel
mykonos, Greece