Photo by Fernando Paredes Murillo on Unsplash
But evidence of its longstanding status as a British Overseas Territory is everywhere. A wander through the narrow streets shows architectural styles heavily influenced by Victorian and Georgian British design and street signs that wouldn't look out of place in any British town. Red phone boxes and post boxes are dotted throughout. Pound sterling is accepted everywhere. And while Spanish is widely spoken, the official language of the territory is English as evidenced in the street and road signs which wouldn't look out of place in any British town.
A hotly contested history
So what has led to this bewildering fusion of cultures? It is all due to Gibraltar's history as a hotly contested territory that spans thousands of years.
Located at the southern tip of the Iberian Peninsula, Gibraltar was captured in 1704 from Spain by an Anglo-Dutch force during the War of the Spanish Succession. The subsequent Treaty of Utrecht in 1713 officially ceded Gibraltar to Britain, and since then 'The Rock of Gibraltar' has served as a naval base and a symbol of British naval power.
However, throughout its history, Gibraltar's sovereignty has been a point of contention between Britain and Spain. The local population predominantly wishes to remain British, confirmed by a referendum in 1967. However, Spain closed the border in 1969, leading to years of isolation for Gibraltarians.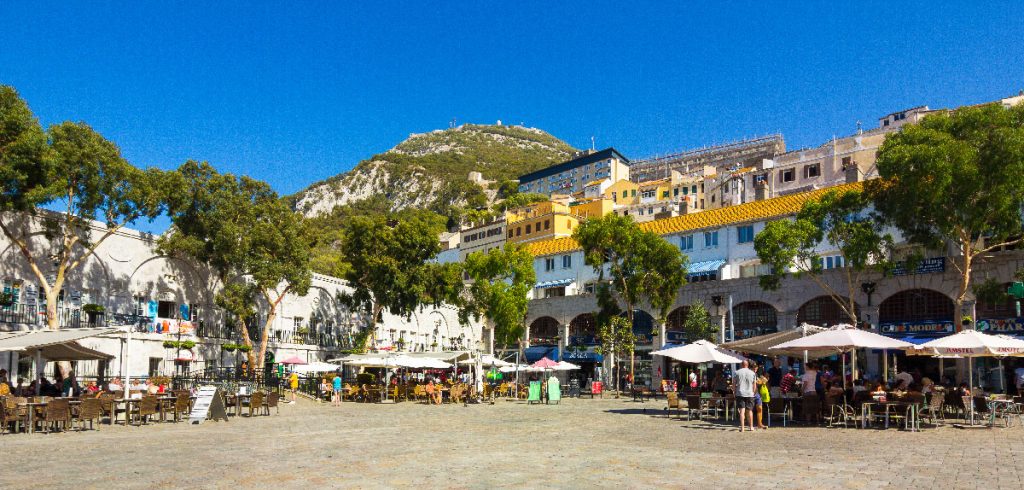 Grand Casemates Square, Gibraltar
The border fully reopened in 1985, and the territory's self-governing status was expanded. Today, Gibraltar stands as a British Overseas Territory, meaning although it is under the jurisdiction of the United Kingdom, it is not technically a part of it. In practice, this means that Gibraltar has its own political system that makes many decisions within the territory but issues like defence and foreign affairs are determined by the UK Government in London.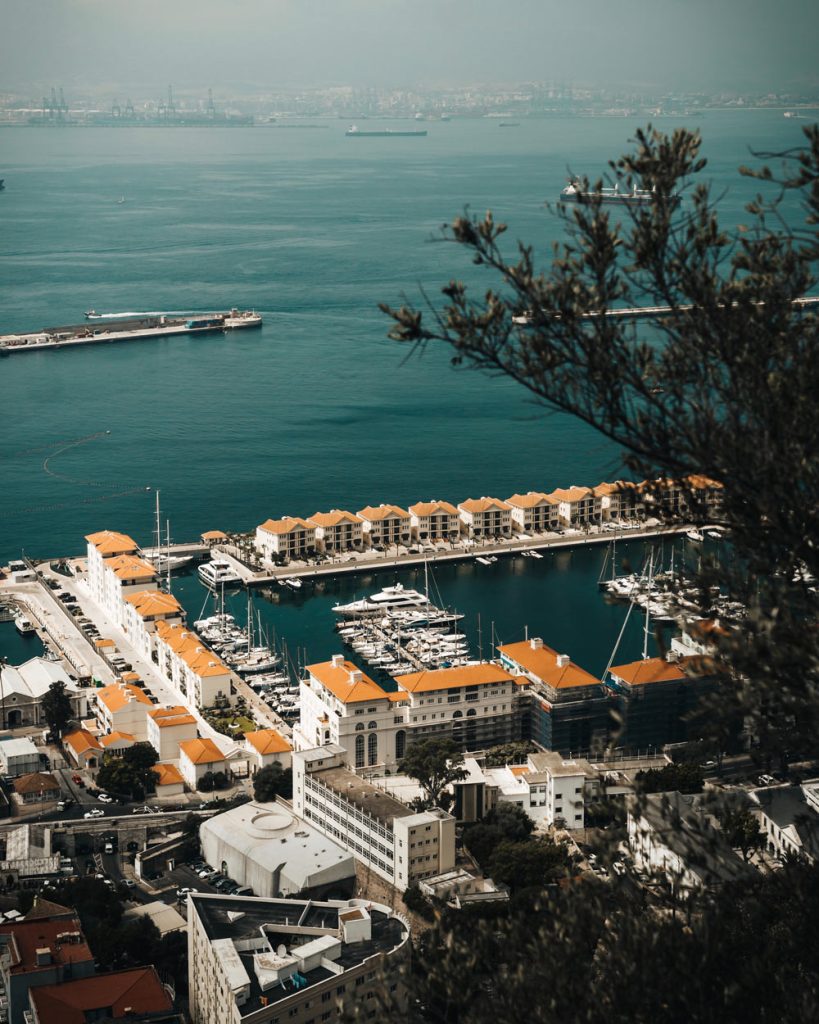 Photo by Mike Kienle on Unsplash
Home from home
However, despite these previous tensions, Gibraltar today provides an ideal holiday destination for those looking for a home away from home experience. The obvious attraction is the climate with warm, dry summers and mild, wet winters where temperatures range from 12°C to 18°C during the day, making it an ideal destination for those looking to escape the colder months in Britain.
Climate aside, the territory's rich history and cultural connections to Britain make it an intriguing destination for British holidaymakers looking to enjoy all that a Mediterranean-style escape has to offer while surrounded by the comforts of home. Come expecting British pubs, fish and chips, and Marks and Spencers.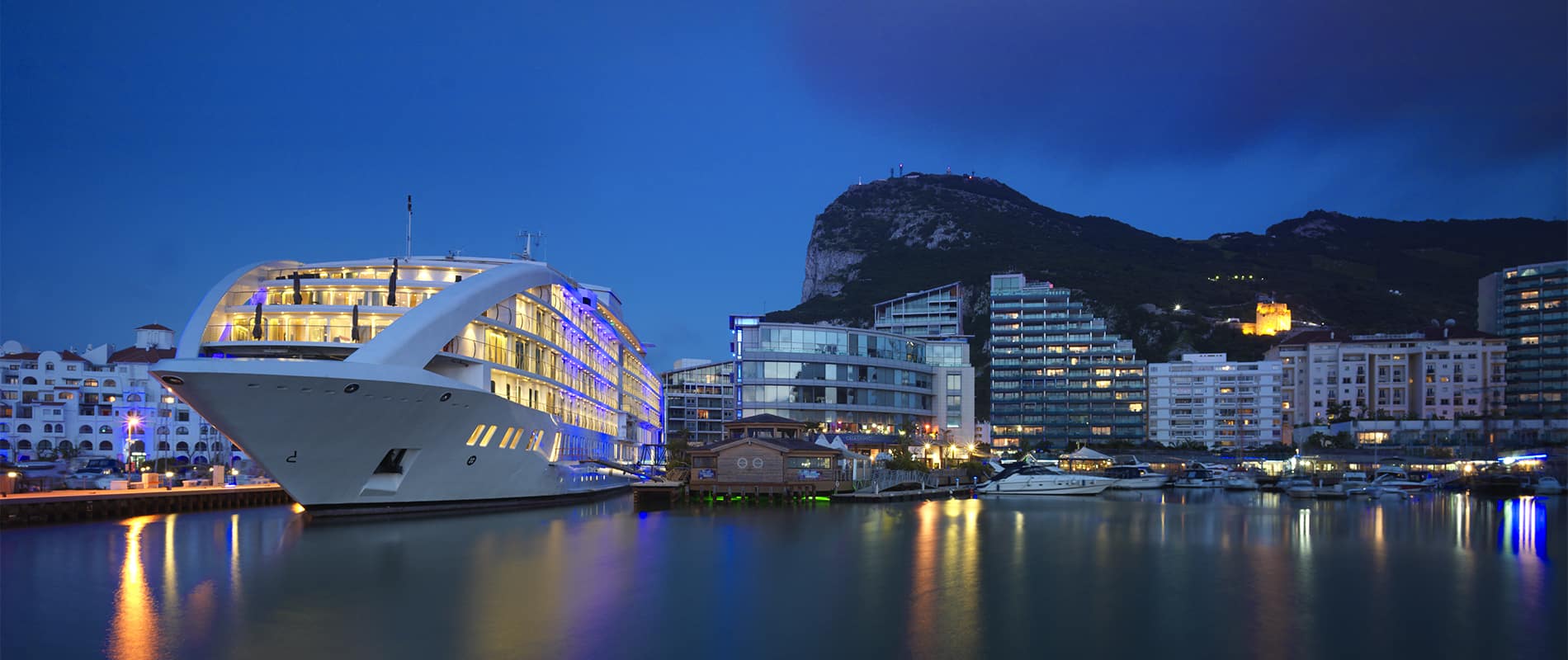 View the unique Yacht Hotel
But also come expecting Spanish bars, tapas restaurants and Mediterranean cuisine. This seamless blend of British, Spanish and North African influences is everywhere – in the architecture, the cuisine, and the traditions. Despite being only 6.8 km squared, Gibraltar packs a huge amount into a small area and boasts a true melting pot of cultural dynamics for the visitor.
Watersports, rock climbing, and wildlife
While many come just to relax and enjoy the temperate climate and beaches, there is plenty to do for those looking for a more active getaway. Watersports are popular thanks to the warm, clear waters where the Mediterranean Sea meets the Atlantic Ocean. The diverse marine life makes it a favourite spot for divers and snorkellers as well as offering opportunities for jet-skiing, kayaking and windsurfing. Rock climbing is popular, as are hiking trails, and for a land mass so small,
Gibraltar offers a surprisingly diverse collection of wildlife. The Rock of Gibraltar is an important stopover for migrating birds between Europe and Africa, making the area popular with bird watchers. It is also home to the only wild population of Barbary macaques in Europe. Not only a popular tourist attraction they are protected by law and have grown to symbolise the island.
With daily direct flights from several UK airports, in as little as three hours, you could enjoy all Gibraltar has to offer. And in these cash-strapped times, the absence of VAT, acceptance of the British Pound meaning no exchange rate issues, and a cheaper cost of living than the UK all make for a very economically appealing holiday destination.
Photo by Blanche Peulot on Unsplash