Growth of the eco-conscious traveller

The debate around sustainable travel is not new, with the 'eco-tourism' movement gathering momentum in the 1980s. However, since the United Nations made 2017 the International Year of Sustainable Tourism for Development, the conversation has gathered pace and deepened. This is reflected in the plethora of surveys and reports into traveller's preferences and buying choices, the most recent of which,
Booking.com's annual sustainability report in 2023, cites that over three-quarters (76%) of travellers want to travel more sustainably over the coming 12 months.
While this collective commitment to protecting the planet can only be seen as positive, it has left the industry with some work to do. None more so than the luxury hotel sector, facing the challenge of providing exceptional service and choice for their guests while meeting the demands of today's eco-conscious traveller. Striking a balance between luxury and sustainability, without compromising guest satisfaction, is a challenge that many luxury hotel operators are having to tackle.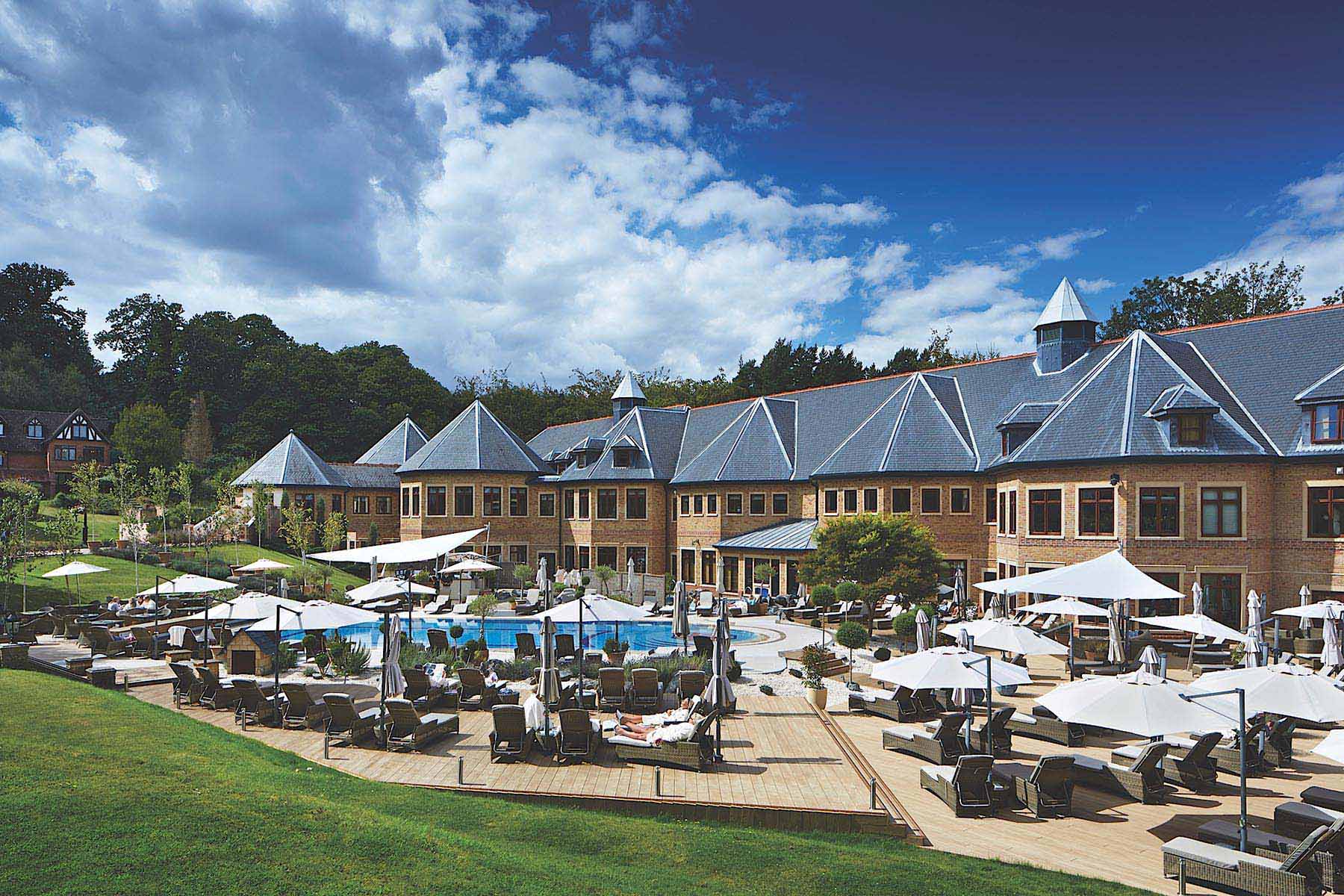 View the 5 star
Surrey, united kingdom
Redefining guest luxury
Luxury, typically associated with indulgence, excess, and the consumption of resources, may seem an unlikely bedfellow to sustainability, which is focused on responsible resource management and reducing environmental impact. However, as many hotels are discovering, this apparent conflict can be seen as an opportunity for hotels to redefine luxury and cater to the evolving preferences of conscious travellers.
Firstly, embracing sustainability aligns with consumers' growing demand for environmentally friendly travel experiences. Eco-conscious practices within hotels can still meet the demands of guests who seek luxury experiences with a clear conscience.
Pennyhill Park, a five-star hotel in Surrey and part of Exclusive Collection, is one luxury property leading the way in embracing a more sustainable and environmentally-friendly operation, having undertaken both behind-the-scenes changes and guest-facing improvements to foster sustainability.

The hotel buys 100% renewable energy, and surplus food is donated to Olio, the food-sharing community. Guests will notice bedrooms feature Molton Brown toiletries, a company that prioritizes sustainability without compromising on luxury product quality, while the restaurant menu uses ingredients sourced from the estate's kitchen garden and honey from their beehives.
'Today's traveller is very aware of sustainability and reducing their impact on the environment,' says Stephanie Hall, Group Director of Sales & Marketing at Exclusive Collection. 'Guests actively want to stay with and be associated with like-minded hotels and hospitality brands who have initiatives in place across the entire hotel experience. Whether it's a spa treatment, a round of golf, an overnight stay or Michelin-starred dining, we've gone in to the minutiae. As a B Corp, and the UK's first and only hotel company to have the certification, we go beyond sustainability to consider our people, the communities we work with and the legacy we create across our country house hotels and estates.'
Innovative but actionable steps

In an industry facing labour shortages combined with the cost of living crisis, hotels are pressured to look at innovative ways to embrace a more sustainable operation. Although the initial outlay associated with implementing eco-friendly technologies and practices may at first seem prohibitive for many hotels already under cost pressure, long-term there are commercial benefits to be had as sustainable practices become more mainstream and hotels realise the initial outlay is likely to pay off through cost savings and increased customer loyalty.
In terms of the customer experience, there are numerous initiatives luxury hotels can undertake that do not impact the quality of stay for the guest looking for a five-star experience. Examples include using renewable energy sources such as solar panels or geothermal systems to power facilities, thereby reducing carbon footprint. Intelligent building systems can be implemented that optimize energy usage and minimise wastage while providing guests with a seamless, luxurious experience.

Photo by Arteum.ro on Unsplash
For environmentally-conscious travelers, the incorporation of sustainable materials like reclaimed wood and recycled textiles in hotel construction and interior design is not only stylish but supports their desire for eco-conscious travel. Hotel restaurants are increasingly integrating locally sourced, organic, and seasonal produce into their gourmet offerings. Furthermore, eco-friendly amenities, ranging from organic toiletries to environmentally-aware housekeeping practices, are now standard in numerous upscale hotels.
Building ethical, responsible, and unforgettable experiences
Balancing luxury and sustainability in hotels is not an impossible task. By embracing innovative approaches, investing in eco-friendly technologies, and adopting sustainable practices, hotels can work to achieve both goals. As guests increasingly seek luxury experiences that align with environmental and social values, hotels that successfully cater to these preferences will not only benefit the environment, but also gain a competitive advantage as well as provide guests with exceptional experiences that are ethical, responsible, and unforgettable.
---