Photo by Jon Flobrant on Unsplash
But recent years have seen a boom in a different kind of 'escape' -one where health and well-being are prioritised over pitchers of sangria and the all-inclusive buffet. Where people look to decompress, regroup and disconnect from life's stresses in a much more mindful way. Whether it's yoga retreats in India, hiking in the Alps, or digital detoxes in the Scottish Highlands, people are increasingly seeking to embrace health and wellness into their leisure time. And as a result, the wellness retreat and tourism industry is booming.
Recent studies anticipate that wellness tourism is predicted to grow an average of 21% annually through 2025, according to the Global Wellness Institute. It is a thriving market. Such is the demand, niche retreats are emerging targetted at specific life stages and demographics – retreats for new mums, fitness hen-do retreats, menopause retreats and healthy ageing retreats. But what is driving the shift in how we choose to spend our precious downtime, leading us to shun the traditional beach getaway for something more transformative and meaningful?
A more candid approach to mental health
One key factor must be the open conversations about mental health that are being spearheaded in workplaces, the media and society in general. As our awareness of the importance of mental well-being has grown, it is little wonder that we value our downtime as an opportunity to disconnect from the 'always on' culture that has permeated everyday life with activities that promote mental well-being. The pandemic accelerated this awareness and interest as enforced isolation led people to explore various forms of self-care and how best to manage their own mental health. The growth of online resources, with meditation apps, self-help courses and even online counselling have resulted in an increased focus on mental health and well-being, with holidays providing the ideal time to dedicate to kick-starting or further developing well-being practices.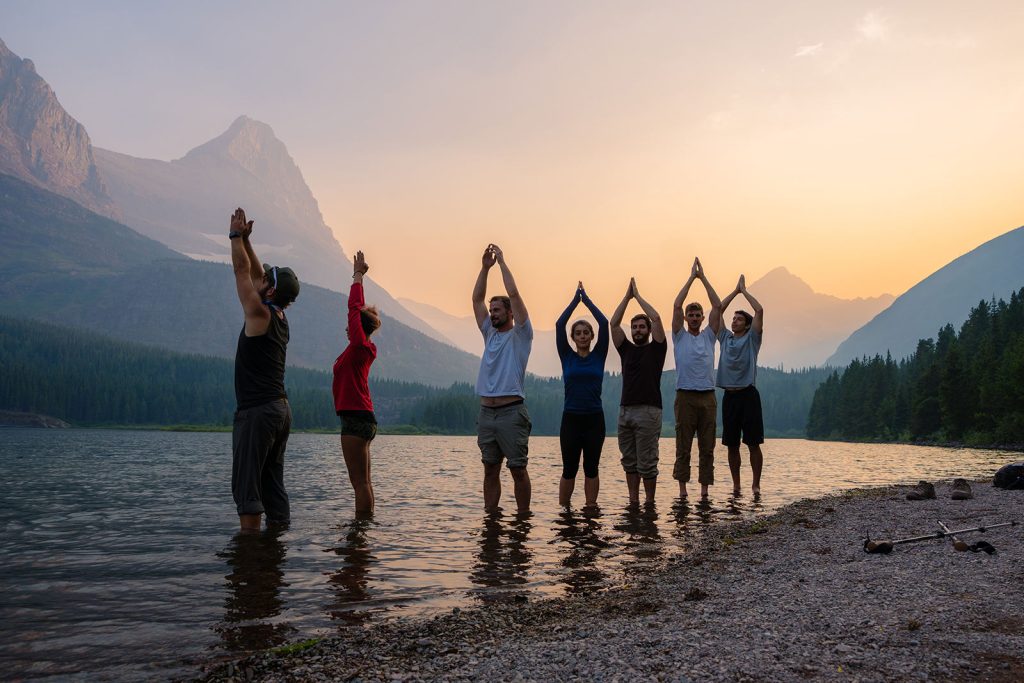 Photo by Cole Allen on Unsplash
Mind, body and spirit connection
The holistic approach to wellness is a growing trend. There is a growing acceptance of the connection between mind, body and spirit as we strive for physical, mental and spiritual well-being. Wellness sanctuaries now look to combine approaches to nutrition, physical activity, mindfulness, and self-care. Participants can engage in activities like yoga, meditation, spa treatments, healthy eating, and workshops on personal growth. This comprehensive approach appeals to those seeking a more integrated, balanced and proactive approach to managing their health.
The growth of self-development
With social norms continually challenged, the assumed trajectory of life is not as rigid as it was. Greater flexibility, combined with increased opportunity and choice, means there is a growing acceptance and encouragement of individuals taking charge of their own development and their own path through life. This ongoing quest for fulfillment and purpose has fuelled an interest in self-development, personal growth and learning, evidenced by self-help books being one of the fastest-growing nonfiction categories as individuals strive to be the best version of themselves.
Holidays are seen as an ideal opportunity to embark on, or further develop, the quest to further advance knowledge, skills, and personal growth throughout one's life, with the demand for everything from detox holidays to 'Find your life purpose' retreats on the increase.
The power of the influencer culture
With everything from fashion to dining out shaped by celebrity trends, it's unsurprising that as the rich and famous embark on restorative wellness breaks and showcase their getaways from secluded mountain retreats, or remote island getaways, we want to follow suit. The impact of the 'influencer culture' is rarely more evident than when it comes to travel. Social media has provided a platform for us to connect with and be inspired by celebrity and influencer lifestyles. As celebrities strive to be the best version of themselves, prioritising self-care and well-being we will inevitably be inspired to do the same.