For many, it's the ideal opportunity to stock up on a final burst of late summer sun to see you through the shorter days and cooler temperatures ahead. Here, we look at some great spots to catch the last of those rays and set you up for those long winter months.
Mallorca
With average daily temperatures in October of 22 degrees and some of Europe's most stunning beaches, Mallorca makes for the ideal spot to grab some late summer sun. Come prepared for blue cloudless skies and warm, clear waters. 
A trip around the coast will uncover over 200 beaches and a seemingly endless variety of hidden bays and inlets, each with its own distinct character. Some are perfect for families, others will meet the demands of the watersport enthusiast, while some are designed to simply disconnect from day-to-day stresses by the warm, peaceful Mediterranean waters and soak up the sun.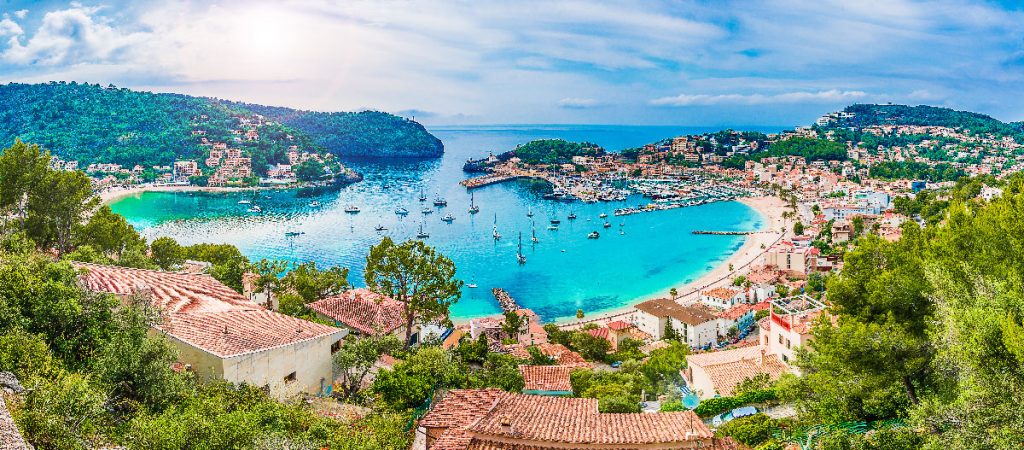 Palma Mallorca, Spain
The historic capital, Palma, is both cosmopolitan and cultured and home to some of the island's best restaurants and nightlife. The lively waterfront is a great spot to grab a drink against the stunning backdrop of the Mediterranean and watch the world go by.
But as Spain's largest island, it's well worth taking some time to take a trip to the often undiscovered inland, where you will uncover a Mallorca often hidden from view. Narrow cobbled streets house tranquil hilltop villages whose architecture showcases Mallorca's rich cultural heritage. Echoes of various civilizations, from the Romans to the Moors and Christians, resonate in the building designs. These cooler settlements provide welcome respite from the coastal hubs, allowing you to escape from the holidaying crowds with tranquil settings and calming views.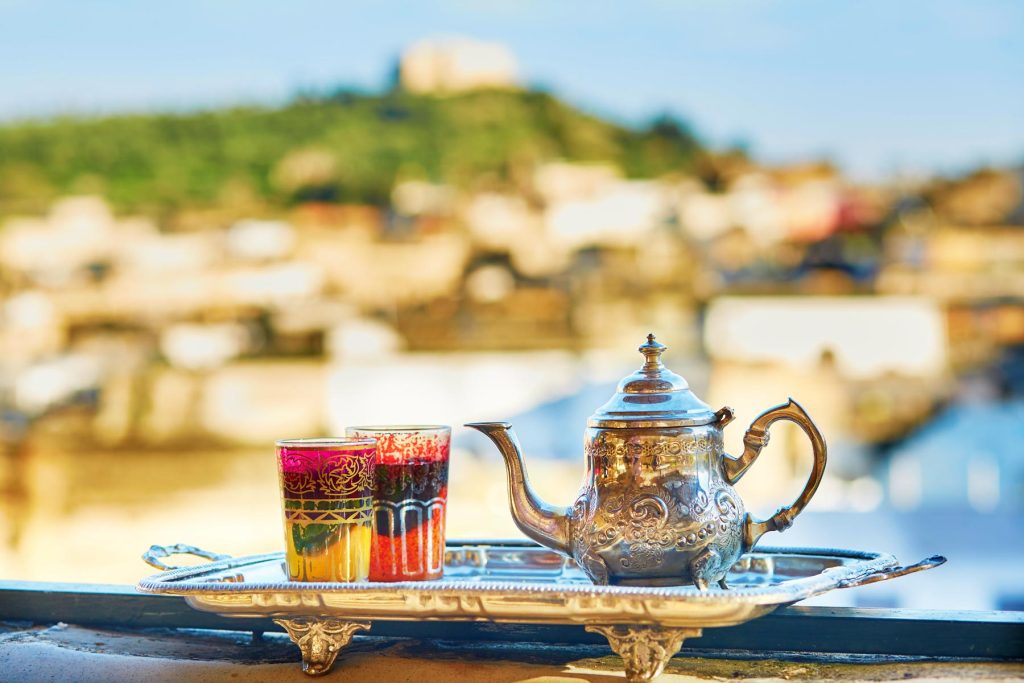 Morocco
Falling within subtropical and desert climate zones, summer in Morocco is only for the most committed sun worshipers as the mercury regularly soars to 30C and above. However, as late summer transitions into early autumn, the heat turns down a notch to make way for pleasantly warm sun-drenched days and balmy nights, making it an ideal late summer sun destination.
Arriving in Morocco, you are immersed in a land so culturally diverse from the UK, it's hard to believe it's little more than a 3.5-hour flight from London. Its rich and varied heritage, influenced by Berber, Arab, and European civilisations, can be seen everywhere – in its architecture, art, music, and traditions.
With a 2200-mile coastline, Morocco is home to some spectacular beaches. The dramatic Atlantic coast, with its seeming unending shoreline, is home to vast expanses of golden, sandy beaches. The gentle ocean breeze makes this ideal for those in search of water-based fun with surfing, windsurfing and kitesurfing all popular activities.
Further north, the ocean makes way for calmer Mediterranean waters popular with those looking for a relaxed beach-style vibe.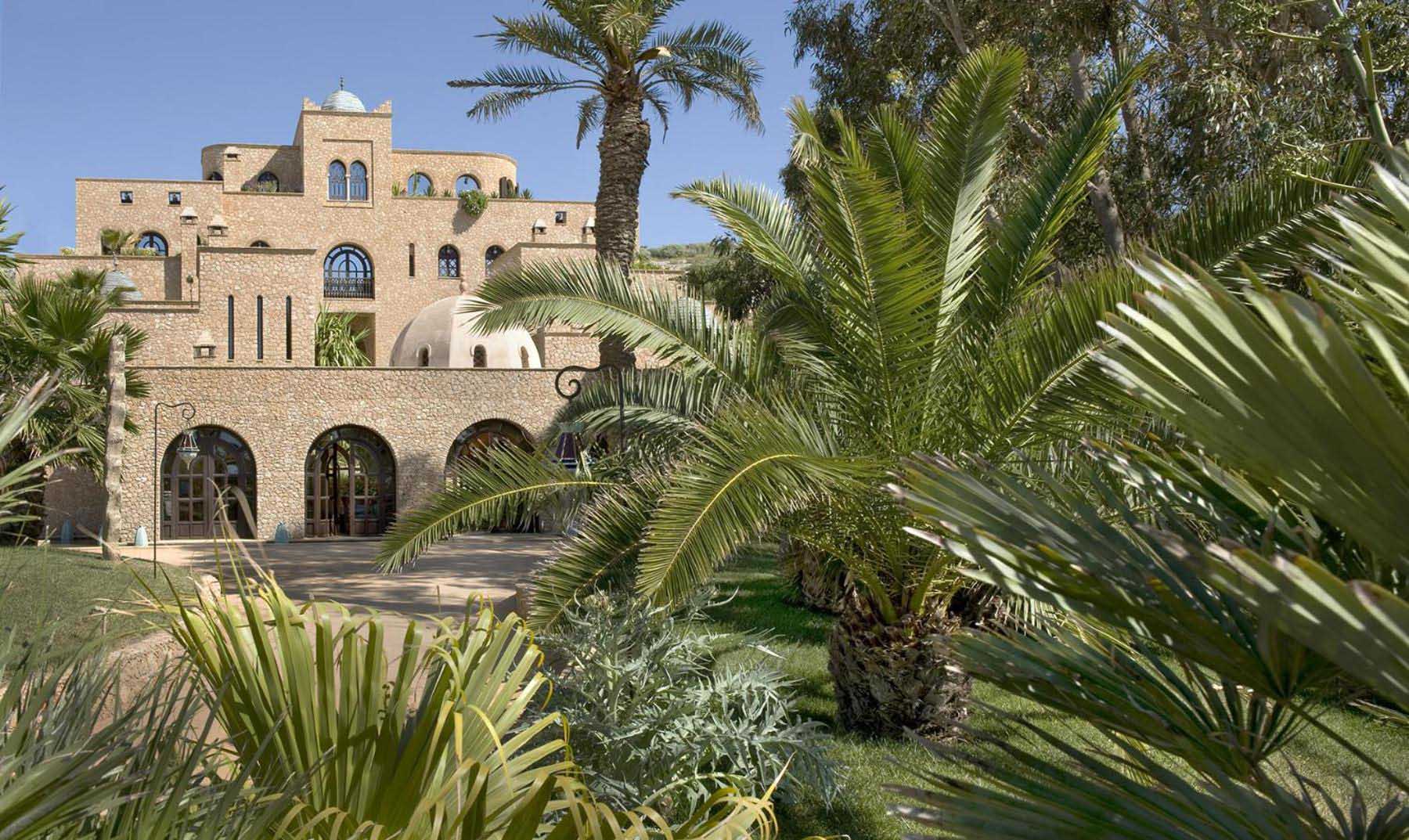 No trip to Morocco would be complete without a visit to one of its vibrant, bustling cities. Marrakech, Casablanca and Fez are the stuff of folklore with a magical wander through labyrinths of colour-infused souks and animated bazaars, a cacophony of Moroccan market life. Respite can be sought in one of the many riads, traditional Moroccan houses designed to provide serene and tranquil sanctuaries away from the hustle and bustle of the city outside.
Designed so the windows of each room face into the inner courtyard in line with the Islamic idea of privacy and inward reflection, they provide a cool and comfortable retreat, particularly during hot Moroccan summers, and an opportunity to immerse yourself in a taste of authentic Moroccan life.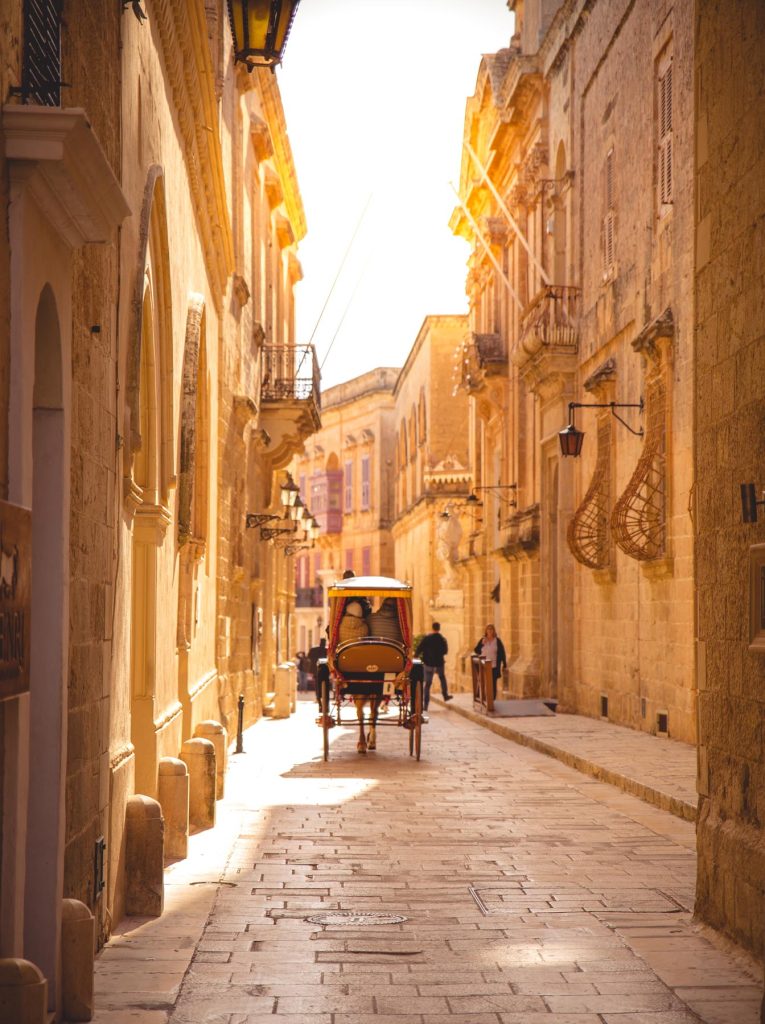 Photo by David Alfons on Unsplash
MALTA
This small island is often the overlooked jewel of the Mediterranean but offers so much to the visitor. Despite only being 17 miles long and 9 miles wide, its blend of European, North African and Middle Eastern influences offers a rich and varied cultural backdrop, with this diversity evident in many aspects of island life, most notably its architecture and cuisine. The three main hubs- Valletta, St Julians and Sliema- have little more than 10km separating them, but all offer the tourist a very different holiday experience.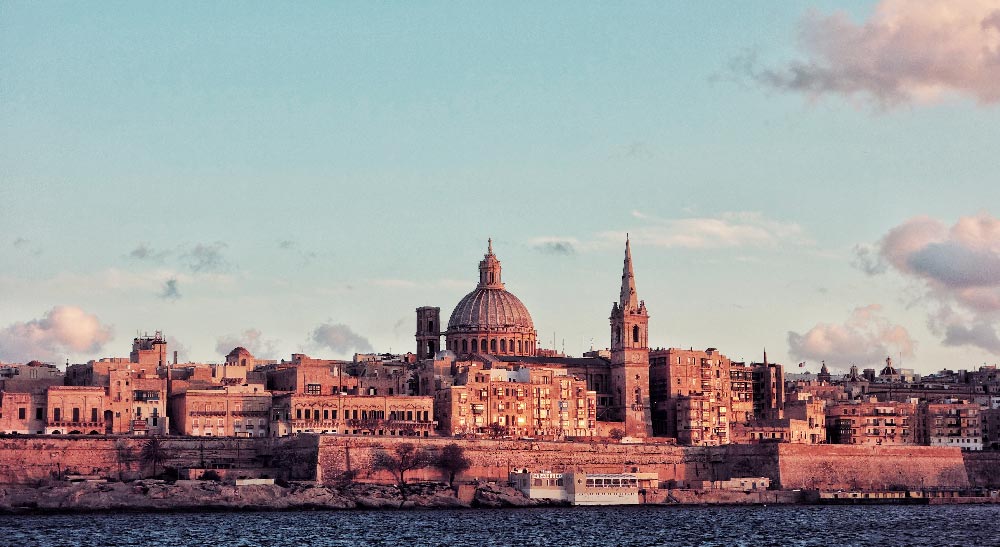 Photo by Micaela Parente on Unsplash

The capital city, Valletta, is one of Europe's smallest, home to only 6000 people and recognisable to many by the ornate Baroque architecture of many of the buildings. Calm, gentle, and brimming with history, the narrow streets and winding alleys are peppered with museums, galleries, and theatres. Such is the historical significance of the city, it is a designated UNESCO World Heritage site due to its carefully preserved fortifications, grand palaces, and beautiful churches.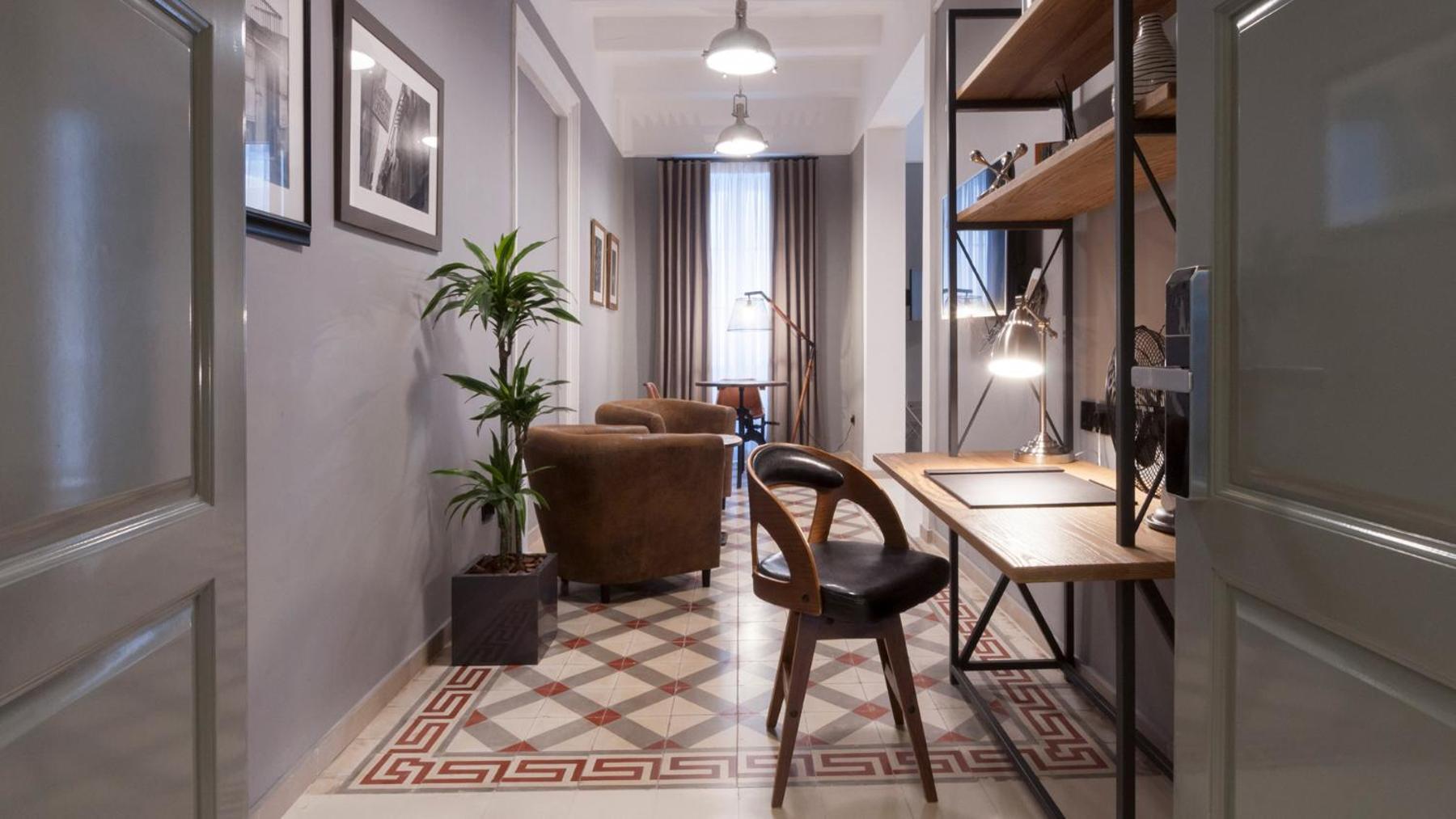 St Julians, on the other hand, is one of the most popular resorts and Malta's nightclub capital. The town is a bustling, vibrant resort full of bars and restaurants, with Spinola Bay and St George's Bay offering an extensive menu of watersports for the holidaymaker. St Julians definitely has the tourist top of mind and is home to the large chain hotels with plenty of late-night bars and clubs here, especially in the Paceville area.

Sliema however, while lively, offers a more sophisticated side to Maltese life. Modern and cosmopolitan, it is a popular hub with both locals and tourists attracted by the sea views, vibrant cafe and dining culture and shopping options. It's also known for its bustling promenade stretching the length of the beach and offering stunning views of the harbour and Valletta. Sliema is popular with families looking for a more peaceful sunshine break.

Still deciding if Malta is a good choice for some late summer sun? As well as the mild climate, English is widely spoken, so no tricky language barriers. And in addition, its compact size means you will have no trouble travelling around the island (with the added bonus of driving on the same side of the road as in the UK!)
Gibraltar
For those seeking a home away from home feeling, Gibraltar is a great late summer sun destination. The obvious draw is the climate, which in October hovers around the early to mid-20s, allowing you to extend that summer feeling while those at home are hunkering down for the winter.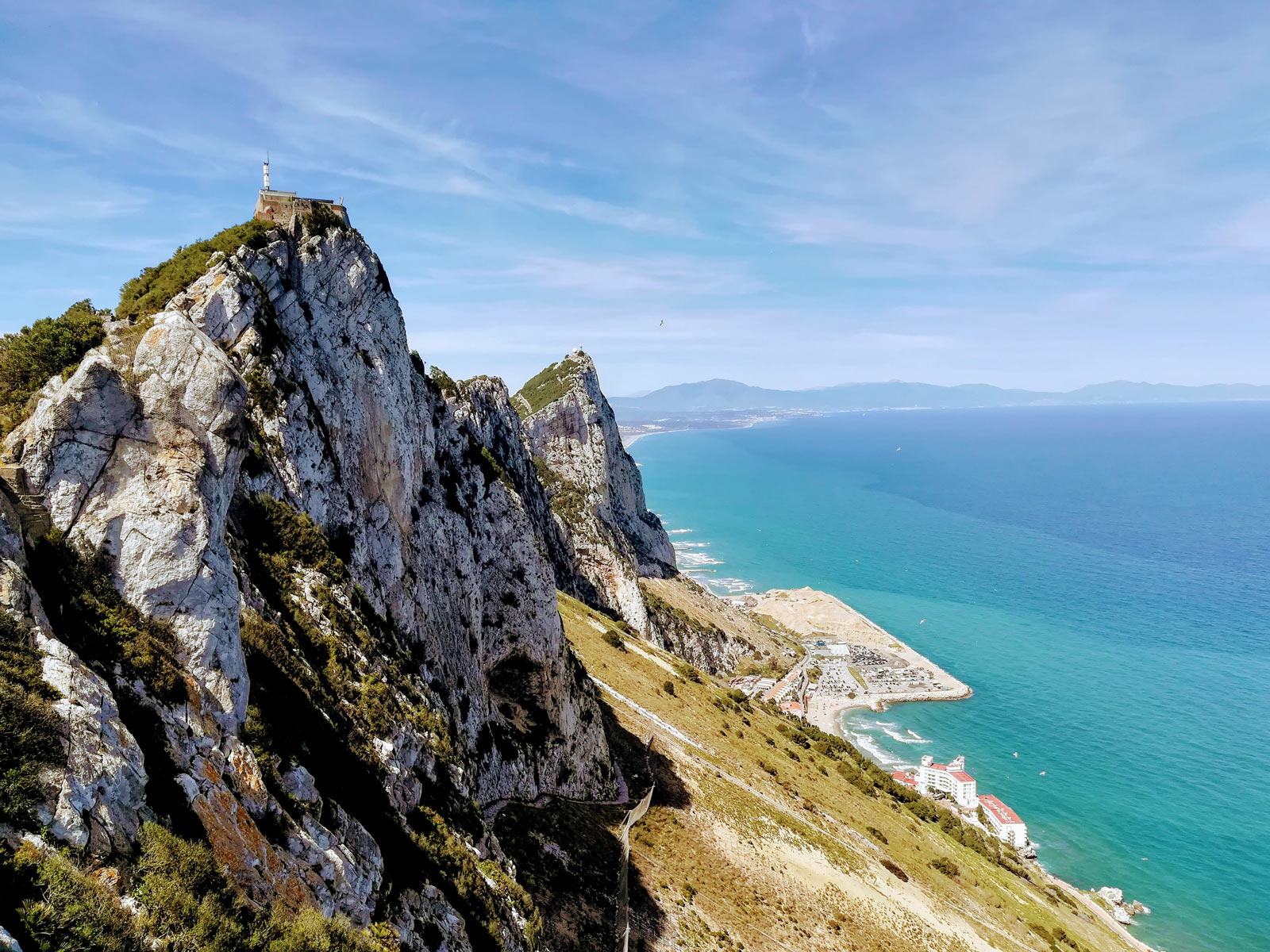 Read more on our article
A Home from Home with a Mediterranean twist

But aside from the weather, Gibraltar offers a curious blend of cultures due to its colourful history. Despite its proximity to the Spanish mainland, it is an Overseas British Territory and signs of life back at home are everywhere. Red telephone boxes seek shade under palm trees, and British pubs sit alongside tapas bars. The official currency is the British Pound, and English is the official language. However, Spanish is widely spoken, and the architecture is influenced by its proximity to both Spain and North Africa.
As well as soaking up the late summer sun on one of the beaches, Gibraltar provides plenty for those looking for more adventurous endeavours. Watersports are popular thanks to the warm, clear waters, as are rock-climbing and cycling.
And if shopping is your thing, you will be pleased to know that with no VAT, no exchange rate issues due to acceptance of the British Pound, and the cost of living being somewhat cheaper than the UK, Gibraltar can make for an appealing holiday destination cost-wise too
Sicily
The largest of the Mediterranean Islands, Sicily offers a rich and colourful getaway for those seeking late summer sun. It goes without saying that you will come expecting to find golden sandy beaches and crystal clear waters, ideal if you are craving downtime to soak up the last of the summer rays or get involved in some of the many watersports on offer. But the beauty of Sicily goes far beyond that, with picturesque landscapes, historical ruins, and infamous volcanic landmarks all providing a truly unique holiday experience.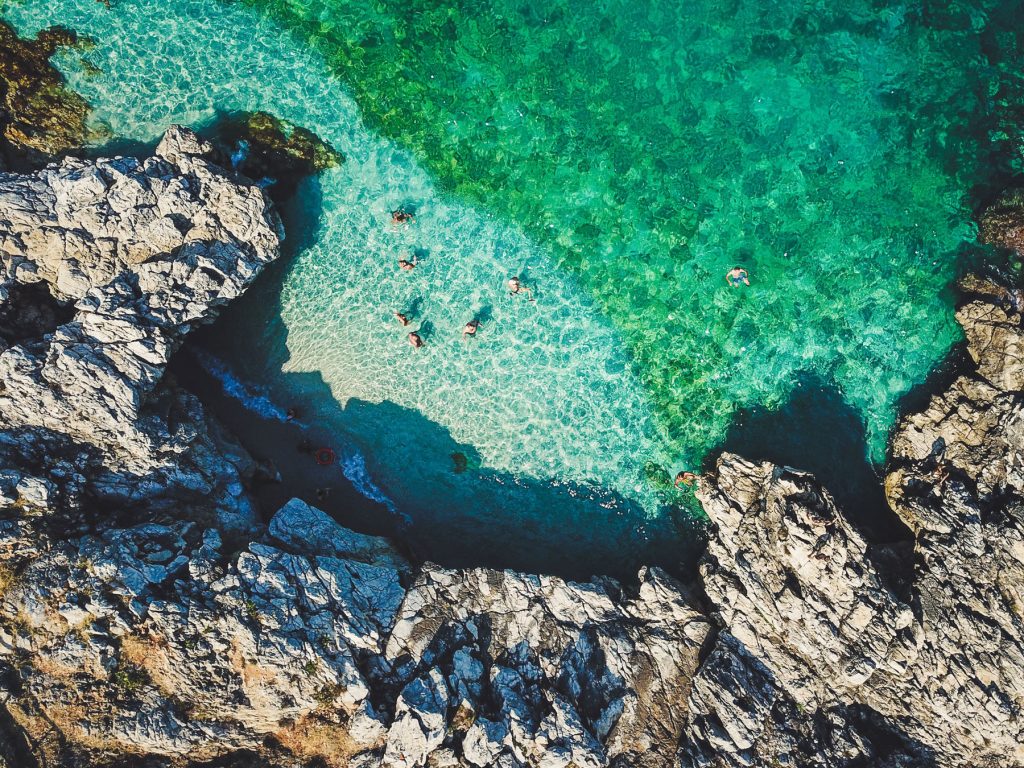 Photo by Diego Gennaro on Unsplash
Sicily has a rich history, impacted by many civilizations – Greek, Roman, Arab and Norman influences are reflected in the island's architecture, ruins, and cultural heritage sites of which there are many. It is home to some of Italy's most impressive ancient ruins, including the Valley of the Temples in Agrigento and the ancient city of Syracuse, thought to be the island's oldest settlement. It was believed to have been founded in the 7th century BC by the Corinthians and was the centre of the ancient Greek Empire for about two centuries.
Sicilian architecture is stunning – it's hard not to walk in wonder through Byzantine palaces, Gothic castles and cathedrals, and Roman Amphitheatres. And of course, the highly mountainous island is synonymous with its volcanic history – Mount Etna is a much-visited attraction, where tourists can hike, go wine tasting or even ski in the winter.
Come expecting to find temperatures in the early to mid 20C's, although pack a jacket for the evenings, as the late summer sun starts to fade as we move towards the final few months of the year.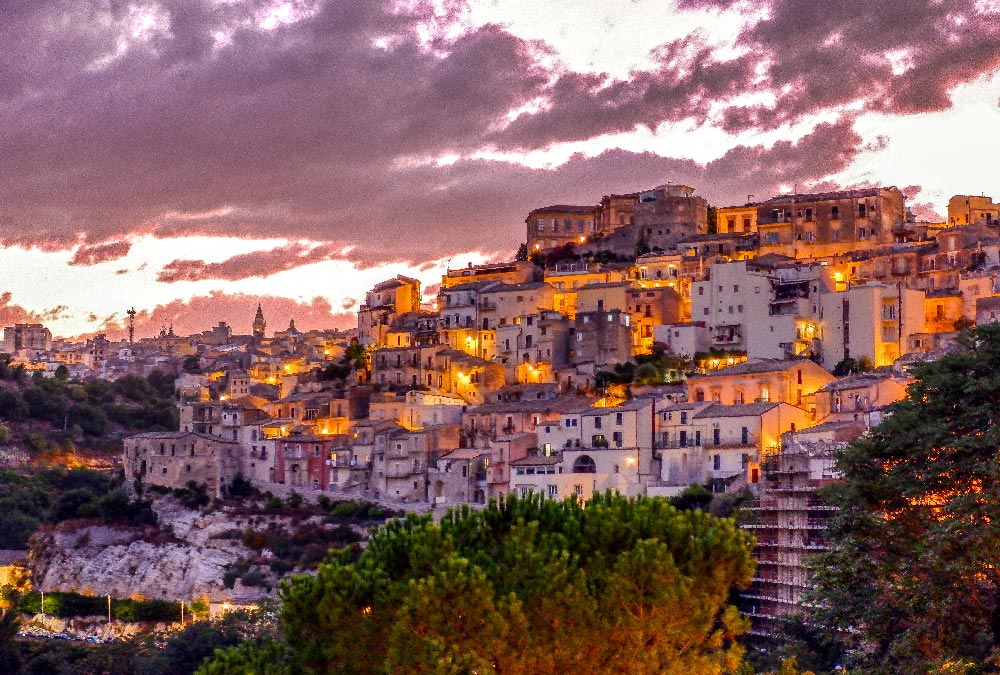 Photo by Antonio Sessa on Unsplash